---
Introduction
Picture by Jane Doane from Pexels
According to UNEP (UN Environment Programme), one-third of food produced for human consumption is lost or wasted each year in the world, that is to say approximately 1.3 billion tons. Food waste is a serious threat to health, the environment and the economy at the global level with serious social consequences for the most disadvantaged. However, individuals can have a strong impact on this phenomenon by taking basic measures or adopting simple new consumption behaviours that could reduce food waste for which they are responsible (up to 17% of total edible food). This quest raises awareness of this major issue by setting up a challenge around food waste management.
Task
Photo by Lenka Szurendova on Unsplash
Raising awareness and taking action on food waste is at the heart of this exercise. As a frontline community worker, your task is to involve your community in adopting new sustainable behaviours and to spread the message that it is urgent to reduce food waste and thus act to improve the well-being of all.
In this exercise you will:
Gain knowledge about food waste and why it is a problem
Learn how to involve your community to contribute to fight food waste
Learn how to implement a small-scale food waste campaign at the local level
Process
This activity is about conducting a food waste challenge at home.
It can be done individually or in groups. Try to involve your family or friends to motivate them and spread the word about food waste management.
First, watch the TEDx conference's video to better understand the challenges of food waste management.
Then, read the following articles provided in the resources section:
Too good to go's website
"10 essential ways to tacle food waste at home"
"15 quick tips for reducing food waste and becoming a food heroes"
Use the document intitled "Organize a Zero Waste Family Challenge" to start creating your challenge.
All these resources will help you to set up your activity properly.
Once you have the knwoledge and the tools to implement your action, it's time to assess it and take stock on your outcomes. To do so, download the Food waste calculator provided in the "Further with food -Center for food Loss and Waste Solutions" resource. It is an Excel file with several tabs that allow you to distribute the different parts of your action such as Inputs, cost calculator, cost data, benefits...
This tool will help you track your progress on food waste. It will help you to quantify what it really represents for a household in terms of costs, both economic and environmental. It will allow you to evaluate your action and, as in any challenge, will motivate you to persevere in this approach by showing you the results of your efforts. It can also be used to motivate others to act in this way by demonstrating the effectiveness of your action and by captivating their interest in the economic attraction that it can have for them but also the benefit on the environment by making them aware of reducing their food waste.
You can also post your results on your social media to create a challenge and inspire others to change their behaviour and eat more efficiently.
If you want to get involved in the fight against food waste to inspire and convince as many people as possible, watch the video "How to set up a food waste campaign". Along with the documents "Food:Too Good to Waste- Implementation guide and toolkit" and "Process for conducting a food waste campaign", all these resources will help you to take the next step and set up a campaign against food waste.
Conclusion
This learning quest will teach learners how to tackle food waste in their community and why it is crucial to act now to help the most disadvantaged groups and the environment at the same time. You can help your community through several beneficial actions such collecting edible products destined to garbage disposal, implementing awareness and prevention of food waste, promoting mutual aid (food bank),etc.
Evaluation
Learning Objectives
Explain why food waste is a problem
Describe what happens to food waste
Identify strategies to reduce food waste
Knowledge
Understand the characteristics of food waste
Know how food waste impacts the environment especially global warming
Promote ways in which to reduce and tackle food waste
Skills
Develop your communication skills
Develop your teamwork skills
Develop your problem-solving skills
Attitude
Collaborate to produce actionable changes that can have impact on your own community
Reflect on your own personal contribution to the problem
Influence people and local shops to change behaviours in order to tackle food waste
Resources

Click each section below to see all resources available.
Links
Documents
Organize a Zero Waste Family Challenge
Food: Too Good to Waste Implementation Guide and Toolkit
Handbook #Reducefoodwaste
Videos
Food Waste: Breaking the habit | Fiona Jongejans | TEDxMaastricht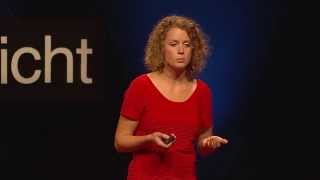 How to set up a food waste campaign